---
Let's make an intention to buy.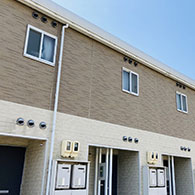 Once you have decided on the property you want to buy, let's show your intention to buy.
We will send you a purchase / purchase application form by fax or e-mail, so please tell us at any time.
In order to prevent problems such as saying or not saying later, please apply in writing, not verbally.You do not need to pay any money when you apply.
Although the purchase application is not legally binding, it will damage our reputation for the seller who loses the opportunity for the seller to sell, so please make an application on the assumption that you purchase properly. Please.
---
What to fill in the purchase application form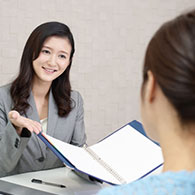 Preferred price
Address, name, age, phone number, work location, customer information
Payment terms, such as lump-sum cash and loan usage
The deadline for preparing the final balance
Other conditions for purchase
If you would like a loan, the amount of the loan and the name of the bank branch
At the stage of receiving the purchase application form, we will insert a purchase certificate into the seller (seller's trader) and enter into negotiations with the seller.
---