---
Settlement flow.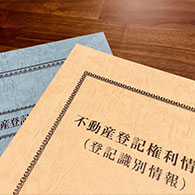 Confirmation of required documents by a judicial scrivener
(Confirmation of documents for cancellation of mortgage, transfer of ownership, and power of attorney)
Loan execution
(The loan amount is transferred from the bank to the buyer)
Payment of balance
(Pay the remaining amount to the seller and settle the daily rent and property tax)
Delivery of property
(Delivery of design documents / equipment-related guarantees / keys, notice of change of owner to resident / management company, conclusion of rental management business consignment contract)
---
Money and documents required for settlement.
Trading balance
Registration fee
Fire insurance premiums
Brokerage commission balance
In the case of cash settlement, a resident card is required, and in the case of using a loan, a resident card and a seal certificate are required.
Real seal (OK for cash settlement), bankbook, bank seal, identification card
---
Lease contract that can be relieved.
For owners who want to manage their rentals with peace of mind, we have provided a rental management service contract with us.
For more information, see Rich Road's rental management system.
---