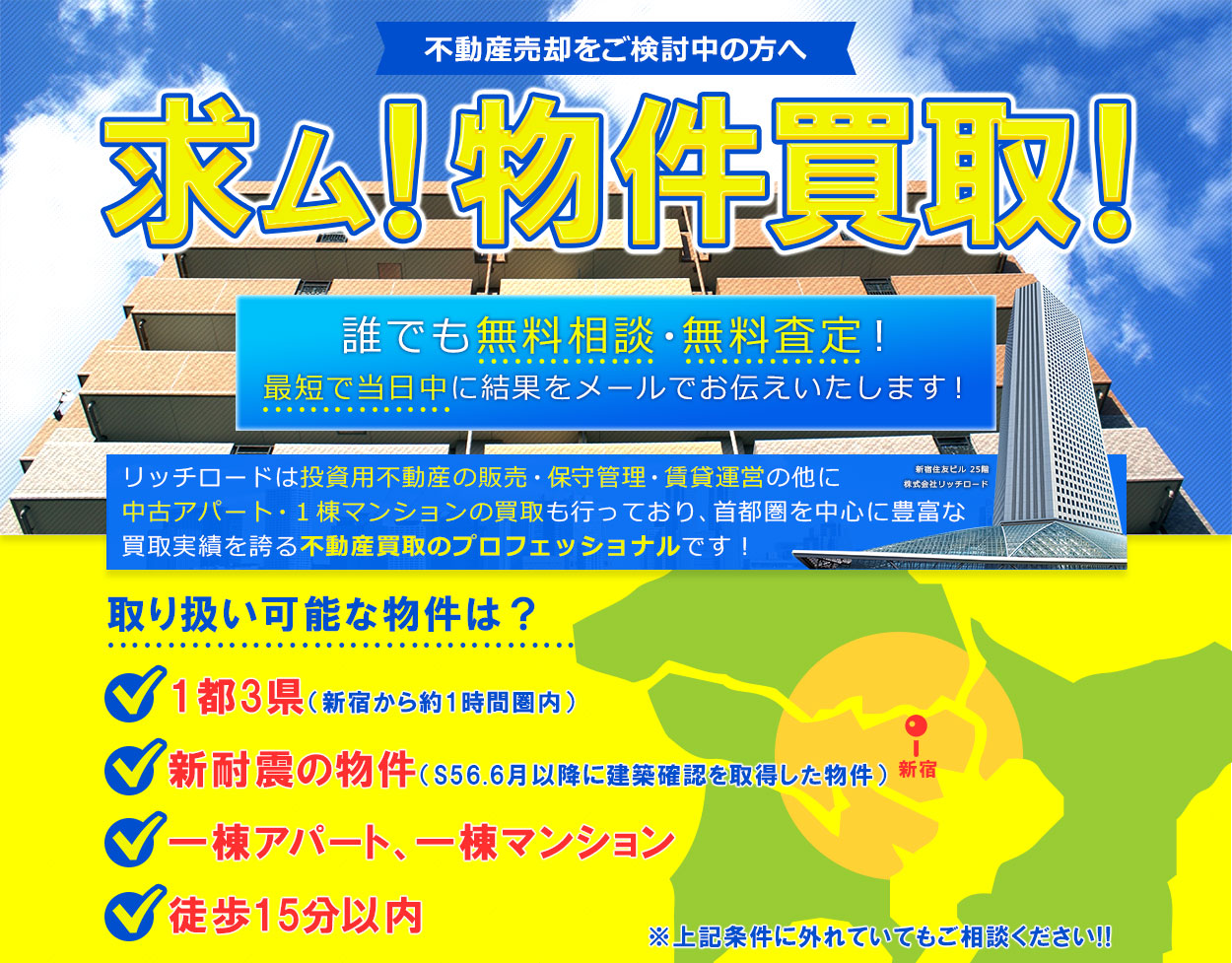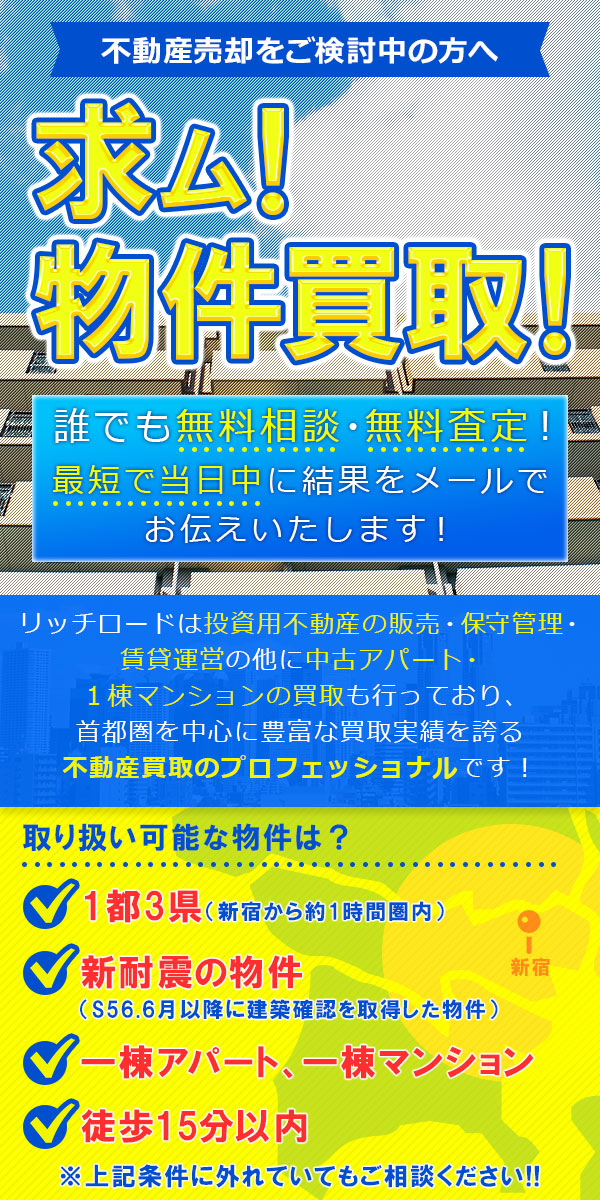 Recommended for such customers
Regarding taxes such as inheritance taxCash earlyWant to!

Properties for which it is difficult to find a buyerSell ​​earlyWant to!

Remodeling and seismic retrofittingI don't want to bear!

Properties with low estimates from other companiesAs high as possiblewant to sell!

For real estate managementI'm worried!
Purchase flow
STEP1
Field survey / government survey

The person in charge of purchase will conduct a field survey and a government office survey to check the repair status.
STEP2
Amount assessment

We will make an assessment on the shortest day based on the land evaluation.
STEP3
Purchase

After approval by the officer, we will send you a real estate purchase application.
STEP4
Agreement

If you are satisfied with the purchase price, conditions, etc., we will make a contract.
Our strength is that the flow from step1 to step4 can be completed in a minimum of 5 days!
Rich Road Development Division
TEL:03-6258-1026 FAX: 03-6258-1021
We will get back to you on the same day. If you have any questions, please feel free to contact us!