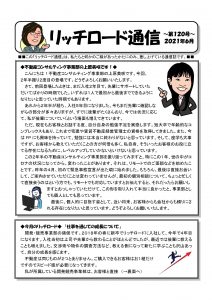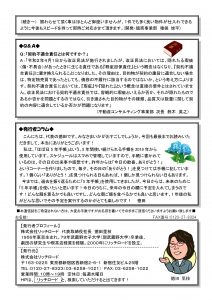 Hello everyone, this is Tokuda from Rich Road!ToDay,Rich Road Communication No. 120 I will send you! In this issue of the interview,Consulting Division OfMisaki Uehara I'm the chief!Please have a look! !!
↑↑ See you soon! !! ↑↑
UeharaYou joined Rich Road as a junior college graduate.At the time of joining the company, he was only 19 years old.I remember having a young face with a fresh look.First of all, new graduates after joining the company100 cases a month It is obligatory to preview the property. UeharaYou seemed to have a hard time previewing 100 of them, and later said, "I was about to tear my leg."Perhaps he hadn't got the body to work yet.I think it was hard work and hard work.He did his best!Thank you!  UeharaWhat's great about youI want to be better,I want to sell more,I want to study more and gain knowledgeInsatiable "Aspiration " Is to have.As I continue to work, this "Aspiration " It is very important to keep holding.So surelyUeharaYou will continue to grow.Please continue toUeharaI look forward to working with you! !!