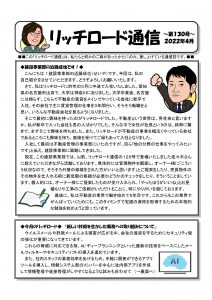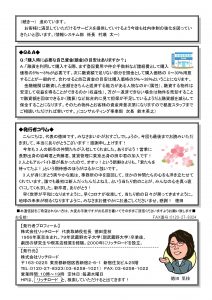 Hello everyone, is Tokuda of rich load. ToDay,Rich Road Communication No. 130 I will send you!The interview in this issue isConstruction Division Of  Seiya KondoI'm an employee!Please have a look.
↑↑ See you soon! !! ↑↑
Mr. Kondo Joined the company halfway last year.At the time of interview ①I'm a grown-up person ②I'm a person with beautiful eyes ③I'm a person who seems to be sincere Even after joining the company, I had the same personality, but more than that, ④I was a shy person That was also rediscovered!Mukya! !!
Mr. Kondo He was the type of person who liked to work silently and wasn't very good at opening his mouth and proposing or negotiating something.But latelyMr. Kondo It seems that the number of cases where the quotation for the repair work made by the company leads to an order saying "Natoku!" Has increased, and I feel very confident! Mr. KondoIt was good!Everyone, from now on Mr. Kondo I'm wondering if there will be a proposal for repairing the apartment (?), But thank you!Mr. Kondo,Good luck with! !!