Yuichi Iwasaki
Meet the Rich Road staff.

Consulting Division
Yuichi IwasakiYuichi Iwasaki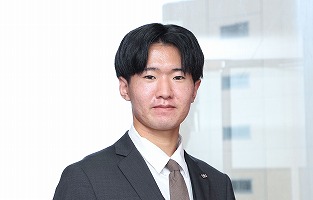 Yuichi IwasakiYuichi Iwasaki
Residential land building dealer
Birthplace: Nagano Prefecture
Blood type: Type A
Constellation: Libra
Favorite words: Kana Inaho, who hangs his head to fruition
Hobbies: Badminton, readers
Dream: Asset building enough to support parents
Respected person: Maternal uncle
---
The strength of Rich Road I think
Being able to explain to our customers honestly.
---
I was happy
Even if I failed twice, I was qualified the third time.
---
PR
Being able to deal with customers sincerely.

Free consultation

Item list