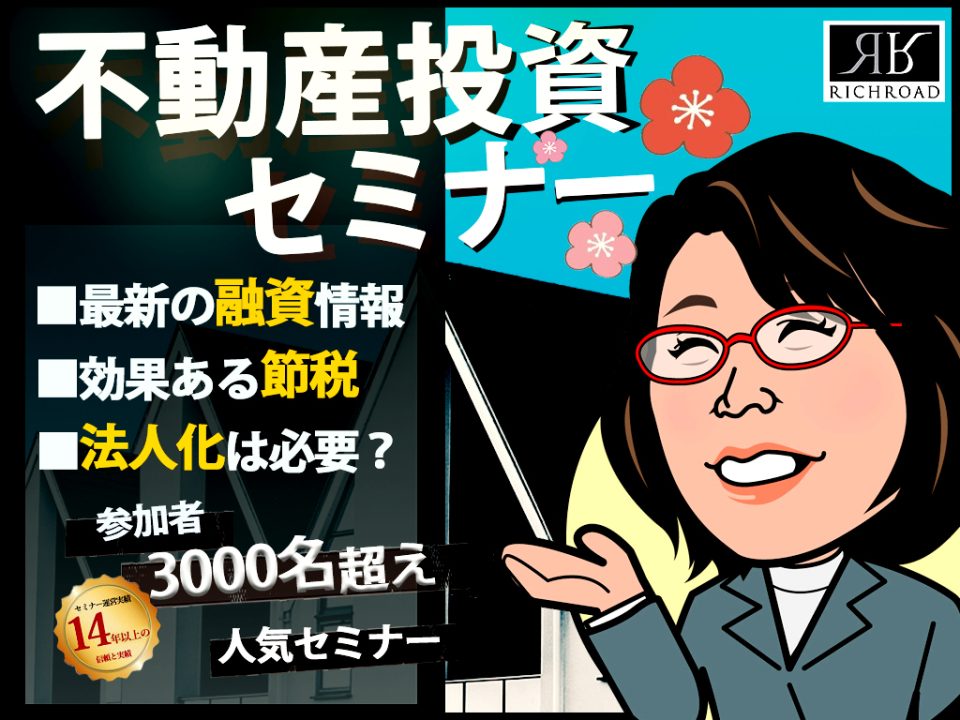 The application has closed. We are looking forward to your reservation ✿
Dates
February 2021, 7 (Sat)
---
Holding time
13: 10 to 14: 10
Reception 13:00~ *Communication environment test
---
---
nearest station
If you do not receive the information, please check the spam mail box.
---
Capacity
[First come, first served] 30 people
---
---
---
Guidance
★We also accept free consultation! ! ★
**************************
 * After applicationURL for participationWe will guide you.
 * If the capacity is reached, the application will be closed.
 * If you have any questions, please feel free to contact us.
**************************
Message
★ WEB holding ★ Seminar specializing in used apartments
What is the best way to maximize the return on your investment?
★ Which is better, new apartment or second-hand apartment?
★ What is depreciation called magical expense? ?
★ The only thing that can be invested considering the exit strategy is a unique apartment! Why?
★ I want to know how to avoid vacancy risk!
Seminar schedule
---
13: 10 ~ 14: 10
Second-hand apartment specialized seminar
Reception 13:00~ *Communication environment test
[Contents]
◆High incomeIf you don't know the salaried workers, it's a loss!
◆Loan DifficultyAre you sure? ! This is an apartment loan that can be used in a used apartment!
◆ Magic expense!DepreciationIs the identity of
◆Exit strategy◎ The second-hand apartment is delicious!
I will explain these contents clearly.
In particular, as the social and tax system moves, individuals tend to be tax-intensive.
Strong and good control is important for asset formation
It will be a point.
Combining this method of real estate investment with that point ... !
謚 a 謚 謚 謚 謚 謚 謚 謚 謚 謚 謚 謚 謚 謚 謚 謚 謚 謚 謚 謚 謚
【Instructor】
---
The application has closed. We are looking forward to your reservation ✿
---