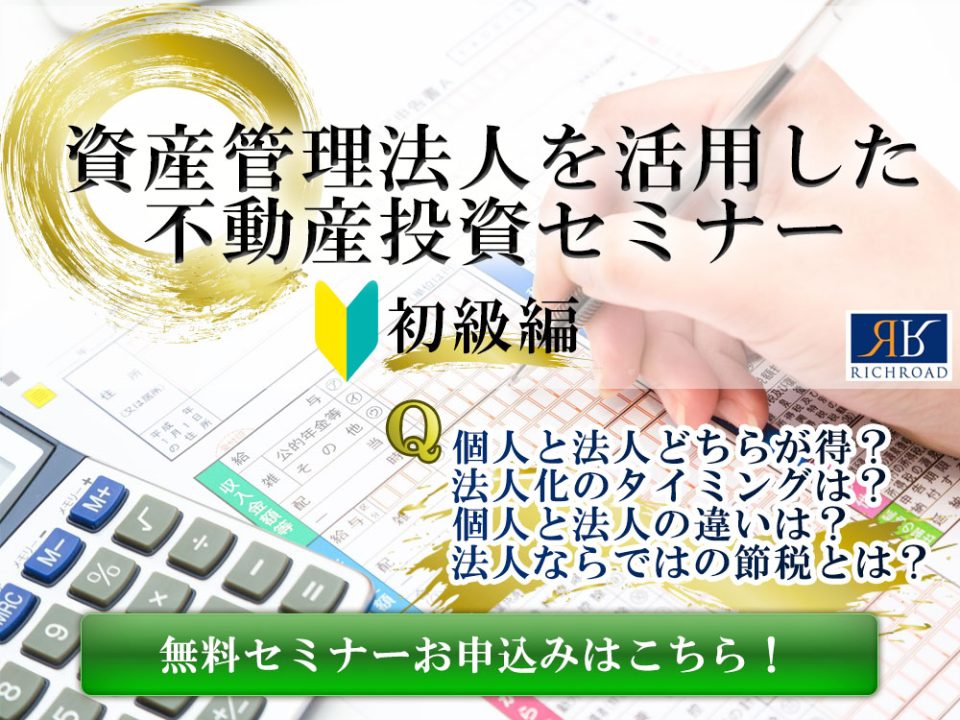 This offer has been closed.
We are planning to hold the next one, so thank you.
Members will be notified by email as soon as the next event is decided.
⇒ Click here for other real estate investment seminar information!
Dates
February 2018, 2 (Sat)
---
Holding time
13: 30 to 14: 30
Reception starts from 13:15
---
---
nearest station
About a walk from JR Shinjuku Station West Exit8Minute
Walk from Nishi-Shinjuku Station on the Marunouchi Line5Minute
Oedo Line `` Tocho-mae '' station A1 walk2Minute
---
Capacity
[First come, first served] 20 people
---
---
---
Guidance
[Seminar participation privilege]

・ Free individual consultation
-
If you would like a free consultation
Our representative By Tokuda
 "First-year apartment management first grader" present! !!
* If the capacity is reached, the application will be closed.
* There are no parking lots and childcare facilities. Please note.
* If you have any questions, please feel free to contact us.
* Please note that the participation of peers is refused.
(Two business cards or insurance card may be required)
* Shinjuku Sumitomo Building is currently undergoing a major renovation,
  Access to the entrance is restricted.
 As only the front entrance on the XNUMXst floor is available,
Please be careful.
 For detailshere
Message
"Real estate investment seminar utilizing an asset management corporation! Beginner!"
We will explain the basics of real estate investment incorporation in an easy-to-understand manner!
In pursuing investment in personal property, scale expansion and tax
If you are interested in establishing and operating an asset management corporation
Isn't there much?
"Individual tax increase / corporate tax reduction"Higher annual income and higher tax rate,
futuristicThose who are thinking about expanding real estate investmentEtc.
This is a helpful seminar.
* Because of the beginner's course, it is not for those who have already established an asset management corporation
 This content is for those who are considering corporate utilization from now on.
Please participate casually by all means.
After the seminar, an individual consultation will be held for applicants.
Individual consultation for applicants 14: 40-
Seminar schedule
---
13: 30 ~ 14: 30
"Real estate investment utilizing an asset management corporation (beginner)"
Corporate seminar
[Contents]
Even those who have heard or are interested in "incorporated real estate investment"
Isn't there much?
This is a content that is often consulted in our individual consultations.
So this timeUtilized an asset management corporation
The basic contents of real estate investment will be held in a seminar format.
-Which is better, individual or corporate?
・ When should I be incorporated?
・ What are the differences between individuals and corporations?
・ What is tax saving that can be done by a corporation?
-Income and expenditure of corporations and individuals This difference
・ How do you establish a corporation?
・ How does the company operate?
About these questions, such asIncorporation of real estate investmentabout
I will explain the basics in an easy-to-understand manner.
Since the content is specialized in establishing a corporation and operating real estate investment,
Including businesses other than real estate investment (leasing business)
I hope you understand that it is not suitable for those who think.
Combination of business loan (proper loan) + asset management corporation The
Essential content for expanding real estate investmentBecause
I'm already working on real estate investment on my own,
Contents that will be helpful if you plan to expand further in the future.
Since individual consultations are also held after the seminar,
Loan proposals tailored to the properties ownedCan also consult.
Please feel free to join us.
---
Individual consultation for applicants 14: 30-
[Contents]
After the seminar, we have time for individual consultation for those who wish.
Even if you are planning to buy a building for the first time,
It is a content that can be recommended for those who consider it.
Please feel free to use individual consultation.
【Instructor】
---
---
---
---