This offer has been closed.
We are planning to hold the next one, so thank you.
Members will be notified by email as soon as the next event is decided.
⇒ Click here for other real estate investment seminar information!
Dates
March 2016, 11 (Thursday)
---
Holding time
14: 00 to 16: 25
Opening 13: 30 ~
---
---
nearest station
About a walk from JR Shinjuku Station West Exit8Minute
Walk from Nishi-Shinjuku Station on the Marunouchi Line5Minute
Oedo Line "Tochomae" Station Direct connection
---
Capacity
[First come, first served] 40 people
---
---
Guidance
[Seminar participation privilege]
・ Our representative Tokuda 

  "First Apartment Management First Grade"

Present! !

■Application is limited to members only.
■If the capacity is reached, the application will be closed.
■There are no parking lots and childcare facilities. Please note.
■Please feel free to contact us if you have any questions.
Message
■ Title: "Legal knowledge and practice that real estate owners should know"
    Special Lecturer Shintaro Tsuchida(General Counsel)
      "Story of Real Estate Investment and Taxation"
      Special Lecturer Haruo Tateno(Advisory tax accountant)
Seminar schedule
---
14: 00 ~ 16: 25
Lecture by Shintaro Tsuchida and Haruo Tateno
Seminar Commemorating 10,000 Breakthroughs-Special Instructor Shintaro Tsuchida, Adviser Lawyer Haruo Tateno, Adviser Tax Accountant-(11/3)
In Rich Road, the number of registered members10000 peopleThebreakthroughI did it !!
Therefore, we would like to thank everyone and congratulate them. 
Special lecturer

Corporate Lawyer Shintaro Tsuchida Advisor Tax Accountant Haruo Tateno
We will hold a commemorative seminar to welcome you.

Shintaro Tsuchida, Corporate Lawyer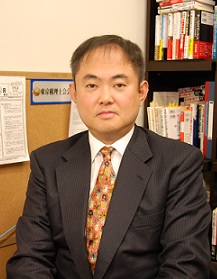 Mr. Haruo Tateno, Adviser Tax Accountant
~ Special Lecturer Shintaro Tsuchida (Corporate Lawyer) ~
■ Abstract

:

"Legal knowledge and practices that real estate owners need to know"
【Overview】
For those who are going to become real estate owners and who are already real estate owners,
We will provide legal knowledge that you should know as a real estate owner.
At the time of 1 real estate purchase, 2 real estate rent, 3 real estate sale,
What should you know?
In this lecture, along with the legal knowledge required as a real estate owner,
In addition to the perspective of what is actually going on,
I would like to talk with specific examples.
【profile】


Education / Work




Akira

Born November 47, 11
March 3 Niigata Prefectural Niigata High School Graduate


March 9 Graduated from Hitotsubashi University, Faculty of Law




April 12 Joined the Legal Training and Research Institute of the Supreme Court (4th term)




October 13 Registered as a lawyer (Daiichi Tokyo Bar Association)




Entered a law firm Asuka




January 28 Opened Royal Night Law Office 




            
-Special lecturer: Haruo Tateno (advisory tax accountant)-
■ Abstract

:

"Story of Real Estate Investment and Taxation"
【Overview】
What are required expenses, housework-related expenses, and housekeeping expenses in real estate income?
What are the "light" and "shadow" of a real estate management company that is generally regarded as a tax saving scheme?
Tax related topics such as real estate income specific tax investigation ...
I will talk about recent business trends.
【profile】
Education / Work
Born on August 39, 8
March 58 Graduated from Keio Senior High School
September 60 Passed the second examination of certified public accountant
〃 October Joined Audit Corporation Central Accounting Office (former Misuzu Audit Corporation)
March 62 Graduated from Keio University Faculty of Science and Technology, Department of Mathematical Sciences (mathematics major)
Registered as a certified public accountant in March 3
Haruo Tateno Certified Public Accountant Office (current Tateno Business Accounting Office) established Representative (current position)
August 2 Registered as a tax accountant
August 19 Established Idea Audit Corporation Representative employee (current position)
* Real estate lovers who recognize themselves and others. Operates 18 rental apartments XNUMX rooms.
 Jointly manages XNUMX rental condominiums with his wife, who is also a certified public accountant and tax accountant.
Seminar schedule
14:00-Greetings from our employees
14: 05-Advisory Lawyer Shintaro Tsuchida Comment
15:05-Q & A
15: 15-Advisory tax accountant Haruo Tateno Lecture
16:15-Q & A
16:25-Seminar end Greetings from our employees
(* We do not plan to hold individual consultations for this seminar,
Please contact our staff if you have any questions. )
---
---
---
---
---