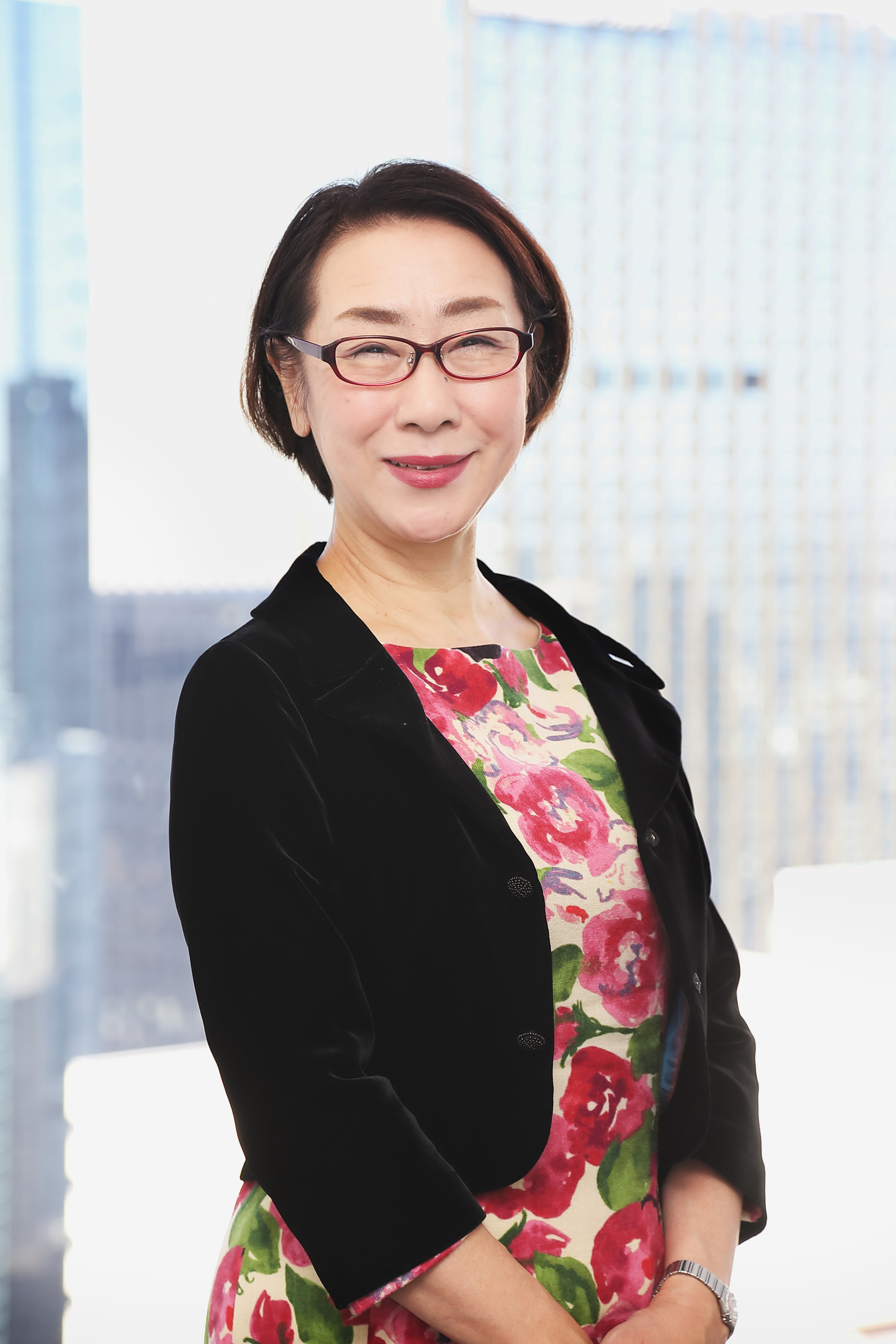 Hire a real estate professional who can trust the future of the company.
CEO
Rie Tokuda Rie Tokuda
---
After graduating from Musashino Women's University (now Musashino University), he once recruited a company, but retired saying, "I want to do theater." Studying on stage and TV for 5 years. After opening and operating a coffee shop, he started working as a developer at the age of 40. Growing to top sales in six months. Three years later he was Deputy Director. Rich Road was founded in 3 with the desire to provide real estate that does not hurt customers. My hobbies are visiting hot springs and watching rakugo.
Our strengths
We have been specializing in investment real estate since our founding in 2000.
WEB members are 1,8000 people, 2,100 managed cases,
(As of February 2020, 12) Our strengths are:
①Because we have been specializing in WEB since our founding, we attracted 100% customers from WEB.
The number of WEB members has exceeded 1,8000, and there are no unreasonable push sales.
② After the purchase, we provide consistent after-sales service from tenant management, building management, renovation, and recruitment of tenants, so the owner can continue rental management with peace of mind. I will never let it go. Therefore, the repeat rate of the customer is extremely high.
③ We have been holding seminars regularly for 12 years. Monthly seminars and free consultations specializing in specialized fields are also held in-house on a regular basis.
Many customers come to our seminars and choose us.
A public organization that lasts 100 years
I think that a company is a public vessel (container).
We aim to be a strong company that lasts 100 years and protects the happiness of employees and their families while protecting the owner's valuable property. To that end, we are looking for those who can value our customers, those who can sympathize with the direction of the company, those who value our friends around us, those who have big dreams, and those who have good personality. You. By all means, let's grow together with the company as our friends.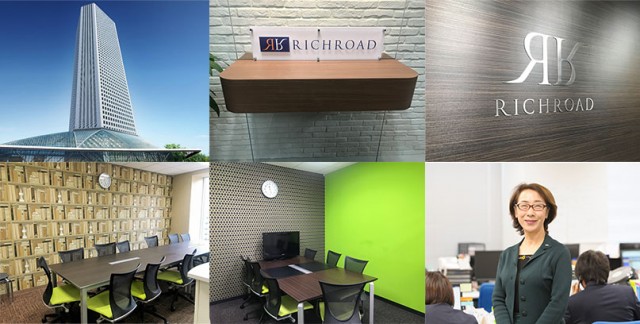 Recruitment and recruitment guidelines for regular employees 
Job openings
(1) Consulting Division
(Required for residential land building trader)
(2) Development Division
(Required for residential land building trader)
(3) Rental Management Division Reform Section
Recruitment background
[Increase sales for three consecutive years due to strong business performance. ]
We are engaged in the sale and purchase of investment real estate and brokerage.Our strengths include providing consistent services from property brokerage to management, and having a website for attracting customers.Going forward, we will continue to strengthen our website and aim to expand our market share within the industry.To that end, of course, strengthening sales capabilities is also essential.Sales are expected to increase from this term onward, so we would like to increase the number of sales staff.At the same time, we are looking for new employees who can purchase with the aim of developing original products.
Job description
(1) We will introduce the property only to those who are interested in one-building apartments and condominiums.
★ We deal with a popular building in one of the three prefectures in Tokyo. Actually go to the site and check the property. Then introduce it to the customer.
★ Boasts a high rate of attracting customers through its website, DMs for members, and regularly held seminars. It is 100% response business.
★ The investment properties we handle mainly will be owned by a single building from 3000 million to 2 million yen.
★ It is important to have a "survey ability" to judge whether or not the owner can purchase it with confidence by looking at the drawings and actual buildings.
(2) We will purchase properties mainly in the three prefectures of Tokyo.
★ It is a corporate business of purchasing used apartments and condominiums.
★ We will make a purchase assessment from the property information you received and select the one that meets your company's standards.
★ It is important to have "survey ability" to judge whether customers can purchase with confidence by looking at drawings and actual buildings.
(3) We plan and plan the interior design of investment real estate properties that we handle and cooperate with related companies.
★ Moving, witness of interior repair
…… Planning and planning of renovation contents such as wallpaper, ceiling, floor, lighting, interior design, etc. after residents leave
★ Meeting with related companies, schedule management
…… Selection of contractors for interior work, schedule management, cost management, etc.
★ Renovation proposals for owners
…… Renovation proposal, production of living space
Challenging
Long-term relationships with customers continue through the rental management department even after selling. If you know the value of real estate investment, be sure to purchase again. I am glad that such a circulation.
Internal environment
Last spring, we moved to a larger office to expand our business, so it became a very airy office.
[These people are active] ◎ Those who want to grow with the company
Qualifications
(1) Inexperienced in real estate sales
(Residential building chief is required)
(2) Real estate sales experience
(Residential building chief is required)
(3) High graduates and above
Employment status
Permanent
Salary and treatment
(1) Monthly salary from 25 yen + commission salary 
(2) Monthly salary from 25 yen + commission salary 
(3) Monthly salary 25-40 yen 
* Basic trial period: 5 months (with shortening) * Sufficient salary and preferential treatment will be given based on experience and ability, taking into account the salary of the previous job.
* Registration fee, housing allowance, and various social insurances will be applied after this recruitment
* No transfer
* Transportation expenses paid in full
* Equipped with various social insurance (employment, occupational accidents, health, welfare pension)
* Residential land building transaction chief allowance 3 yen
※ Position allowance
* Mobile phone / ipad loan
* Congratulation system (birthday, marriage, childbirth)
* Sales promotion award
* Annual event (April: Cherry-blossom viewing, July: Barbecue, October: Employee trip, November: Rooster market)
Working hours
Working hours 10: 00-19: 00 (actual work 8 hours)
(1) (2) (3) 2 days a week (closed on Wednesday + shift system)
Summer vacation, New Year's holiday, Paid vacation, Congratulatory condolence vacation [124 annual holidays]
Location
Shinjuku Sumitomo Building 2F, 6-1-25 Nishi-Shinjuku, Shinjuku-ku, Tokyo
Nearest station: About a walk from the west exit of JR Shinjuku Station8Minute
     Walk from Nishi-Shinjuku Station on the Marunouchi Line3Minute
     Oedo Line "Tochomae" Station Direct connection
Education system
■ We also conduct internal and external training.
We set themes such as the Housing Business Law, the Building Standard Law, and the Tax Law, and conduct in-house training. Participation in external training is also possible. Every two months, I attend seminars on management, coaching and organizational development. The participation fee is paid by the company.
Selection flow
1. Simple hearing by phone
2. Selection of documents based on resume and job history
3. Interview (Interview with President and CEO of the Company)
4. Job offer
* Please feel free to consult about the interview date and the joining date.
How to Apply
Please apply from the recruitment form below.
We will contact you and we will do a brief interview before sending your resume.
See the TOP page for other recruitment
Questions
If you have any questions about your work, please feel free to contact the toll-free number below.
Toll-free number: 0120-27-8323 (10: 00-19: 00 Contact: Information Systems Department)
Handling of personal information regarding recruitment
Please be sure to read "Handling of Personal Information Regarding Recruitment" on the next page and proceed to the entry form.
*Currently, recruitment is suspended*